Keeping Green in Mind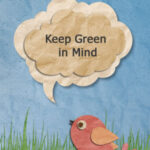 Here at Mind in Camden we are committed to promoting a greener outlook. From recycling as much as possible, including food waste,  to powering Barnes House with 100% green electricity – we have been doing various things over the last few years to reduce our carbon footprint.
We also have a green noticeboard containing energy saving tips, recycling ideas and green campaigns that have been in the news for members, staff and volunteers.
Mind in Camden is proud of its green achievements:
Reduced  our carbon footprint by 7.5%
Continued to recycle our waste paper and saved 12 trees
Used a carbon efficient removal company for an office move that saved 32 kg C02
The Phoenix Green Fingers Container Gardening Group continue to create wonderful displays of flowers and vegetables in our outdoor spaces  that brings joy to everyone sitting outside – and hopefully, may have helped some bees!