14 March 2014, 7.30pm – 9.30pm
@ St Clement Danes, The Strand, London
As part of the Brandenburg Choral Festival London 2014, the Angmering Chorale, conducted by George Jones. is performing Jenkins' powerful and thrilling Mass for Peace in association with Mind in Camden.
The Armed Man, also known as 'A Mass for Peace', is one of Karl Jenkins' most popular works which he wrote in 1999. It is based on the Catholic Mass and incorporates the words from other religious and historical sources including Kipling's Hymn Before Action, the Islamic Call to Prayer and the fifteenth century French folk tune, L'Homme Armé. It is a remarkable piece of choral music and, with The Angmering Chorale performing it in the fabulous setting of St Clement Danes, it should be a very special evening.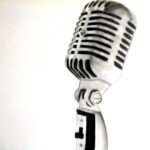 The Brandenburg Choral Festival is the UK's largest choral festival. Now in its fifth year, it is presenting 70 concerts, ranging from Bach to Bernstein and Rachmaninov to Rutter, from gospel to jazz, covering the traditional choral repertoire with plenty of surprises along the way!
The concerts are all held in central London venues. The heart of the Festival remains geographically, spiritually and artistically at St Martin-in-the-Fields; other beautiful and iconic venues include The Queen's Chapel of the Savoy, St Clement Danes Church (immortalised in the nursery rhyme 'Oranges and Lemons') and St Sepulchre-without-Newgate. As the premier showcase for amateur choirs with professional standards, it is certainly a season with something for everyone!
Buy Your Ticket
Mind in Camden receive a percentage of all tickets brought via our site. Please contact Rowena Dean if you would like any more information on this. Call: 020 7911 0822, Email: admin@mindincamden.org.uk
Tickets cost £18 for adults (unreserved) and £5 for children (under 16s)
Full details of the concert can be found at www.brandenburg.org.uk