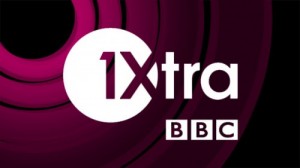 Rachel Waddingham, Voice Collective Project Manager, is featured on Radio 1Xtra today talking about the inspiring work of our young people's hearing voices project.
Voice Collective, launched in 2009, is an innovative London-wide project that works with children and young people who hear voices, see visions or have other unusual sensory experiences. We are able to provide this service with the support of charitable trust funding (from BBC Children In Need, Comic Relief and City Bridge Trust).
Rachel's contribution to the show, today, is in order to help raise awareness of the project and raise much needed funds for BBC Children In Need.
The clip, presented by Fearne Cotton, shares Rachel's own reasons for launching Voice Collective as well as excerpts from our animation 'A Little Insight'.
As our funding for Voice Collective ends on 31 March 2014, we are currently busy making applications to funders in order to continue to develop this important work. If you, or anyone you know, can assist with this – please get in touch.
Listen
Watch
To find out more, see: www.voicecollective.co.uk