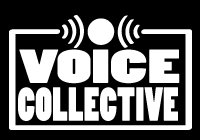 We're really excited to announce that the Voice Collective animated film 'A Little Insight' has been selected to be screened at the Rob Knox 2013 film festival awards evening in June! The festival is set up to honour the memory of Rob Knox, a Harry potter actor, who was tragically murdered in south east London in 2008. The festival both nurtures young talent, and raises awareness of social issues. The film has been nominated for 'The Best 5 min and Under Film Category'.
We'd like to say a huge well done to all the young people who took part, some of whom will hopefully be joining us at the event.
About The Animation
'A Little Insight' was created by 5 young peope (aged 11-18) who hear voices or see visions during a 5 day arts project. We gave them the task of creating a short animation that we could take in to schools to help challenge the stigma surrounding voice-hearing. With the help of Aoife from Chocolate Films, the young people wrote and created the entire film – and it has already proved popular on youtube and in other youth services.
If you would like to find out more about our youth project, please see the Voice Collective section,