Day and Times: Tuesdays 12.00 pm – 1.00 pm (ongoing).
Joining: Telephone 0207 241 8973 or email referrals@mindincamden.org.uk in advance (see how to join). An Initial appointment before attending your first group is recommended.
*This group is free to all Camden residents.
Venue: Barnes House Meeting Room
About The Group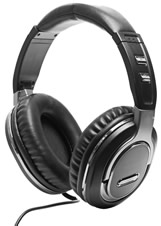 A facilitated space for people with shared experiences to come together to support one another. It's a safe haven where people who hear, see or sense things that other people don't can feel accepted, valued and understood.
Somewhere between 3 and 10% of people hear voices, see visions or have other unusual sensory experiences. Mind in Camden's Hearing Voices Group understands that voice-hearing is not, in itself, an indicator of mental illness – but can instead be seen as a meaningful human experience that has many origins.
People who use Mind in Camden's Hearing Voices Groups may hear voices or see visions linked to different forms of mental ill health, trauma, cultural or spiritual experiences, dissociation or adverse life events. Some may view their voices as problematic, whereas others may find them helpful and wish to have somewhere safe and confidential to talk about them. A key aspect of the groups is providing space for people to come to their own conclusions about their experiences, rather than feeling pressured to adopt a particular understanding.
Hearing Voices Groups can help reduce the stigma and isolation often associated with distressing voices/visions, support people in making sense of unusual experiences and help members find ways of coping with them.
Hearing Voices Groups at Mind in Camden are members of the National Hearing Voices Network.
A women-only Hearing Voices Group runs on Fridays at Barnes House. Please contact us for more information.
About The Facilitators
The facilitators are Barbara Tresca and Richard Briginshaw