Day and Times: Mondays 12.00 pm-1.00 pm
Joining: Telephone 0207 241 8973 or email referrals@mindincamden.org.uk in advance (see how to join). An initial conversation is required before attending your first group.
Venue: Barnes House Meeting Room
About The Workshop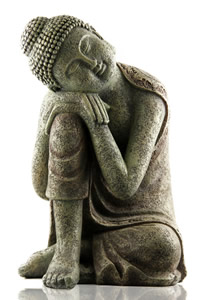 Mindfulness is paying attention in a particular way: on purpose, in the present moment and non-judgementally.
It is a relatively new therapeutic approach but a very ancient practice which has its roots in Eastern contemplative traditions. Mindfulness can help you to be more aware of the present moment and to feel more accepting and less judgemental of yourself and your experiences. It can help in choosing how to respond to upsetting thoughts and feelings. This can help these experiences to be less distressing. The group can help each other by the sharing of experiences and understandings that arise for group members.
The group is mainly experiential, consisting of mindfulness exercises and reflective discussion.
About The Facilitator
The workshop facilitators are: Palma Mchel & guest Andy Phee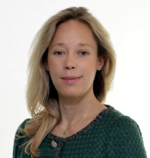 Palma is a qualified lawyer, certified yoga, meditation and mindfulness teacher and mindful coach. She is passionate about the effects of mindfulness practice on health, well-being and performance and known for giving very practical advice on how to integrate mindfulness into daily life.
Her teaching is inspired by Jon Kabat-Zinn, Carlos Pomeda, Sally Kempton, Ajahn Chah and numerous retreats in the vipassana tradition.
Andy is a Community Mental Health Nurse working in South Camden. He facilitated a Hearing Voices Group in conjunction with Mind in Camden for several years and was a member of the London Hearing Voices Project Steering Group.
Andy began practicing mindfulness regularly in 2004 whilst doing the Mindfulness Based Cognitive Therapy Course following a period of personal challenge. He began teaching mindfulness in 2011 and completed the Mindfulness Teacher Development course with Oxford University's Mindfulness Centre and Oxleas NHS Trust. He has been facilitating mindfulness groups for people who have a history of depressive episodes; people living with enduring physical health problems and unexplained medical symptoms and people who have distressing experiences of hearing voices and paranoia.
Andy follows the UK Good Practice Guidelines for teaching mindfulness and has regular supervision from an experienced supervisor at the Centre for Mindfulness Research and Practice at Bangor University.