---
Publication of the board of science analysis report, 'Prescribed drugs associated with dependence and withdrawal – building a consensus for action' (10/2015)
REST was contributed to this publication and was extensively quoted in. Also Melanie Davis is on the stakeholder roundtable meeting at the British Medical Association and attended the first meeting at the BMA in February of this year.
Download of the publication: http://bmaopac.hosted.exlibrisgroup.com/exlibris/aleph/a21_1/apache_media/H6IB5G1BL8SX1KJ7VY4MCRCXVG6EV7.pdf
---
Labour MP Camden – Keir Starmers on his blog
Mental health – a vital service with Camden support.
Last Friday I had the chance to visit Mind in Camden . What fantastic work they are doing! The organisation has been up and running for 28 years and Melanie Davis, the service manager for the REST Project has been working there for almost as long – 22 years. Among the Mind clients I met was Jilly Moore, who is a member of the REST group – people recovering from an addiction to perfectly legal drugs that they have been prescribed: like Valium.
Jilly described to me in just how hard it was to come off.
She used to be on to 30 mg a day, and was on them for 15 years. She found the centre almost by accident: it is only one of 4 in the country. Now she is virtually down to zero. "It is wonderful to get off these pills".
Melanie explained just how hard it is to come off. If done without care it can lead to a seizure. "Coming off is harder than giving up heroin," she said. The 'Rest' group meets every Thursday. Camden  and Islington NHS Trust funds the project and if you come from these borough the service is free.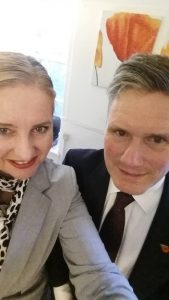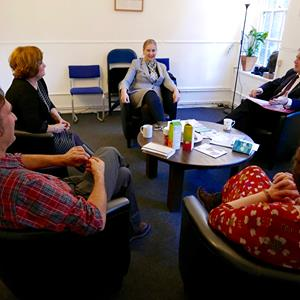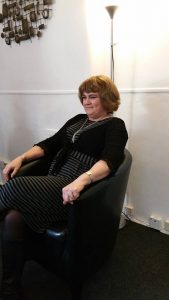 ---
"Lives 'left in ruin' by rising tide of depression drugs"-
Service User Jo Thompson in The Telegraph (27/4/2014)
Link
---
SPMMG magazine (2014)

Camden REST service: a specialist project for people with addiction to benzodiazepines.
Melanie Davis puts the case for specialist services for people with addiction to benzodiazepines and the importance of tailoring each intervention to an individual's needs.
"I am the manager of the Mind in Camden REST (Recovery Experience Sleeping Pills and Tranquillisers) Service, a project that has helped people with addiction to benzodiazepines since 1988. Ours is the only service catering to this cohort in the Greater London area and one of only four specialist projects in the whole of the UK. We are funded to work with people from the London Boroughs of Camden and Islington, although we are able to offer limited telephone support outside these areas.
It is important that there are specialised projects for those taking prescribed medication because conventional drug projects often do not understand the needs of benzodiazepine users. Many people who use prescribed drugs have expressed that they do not want to go to an agency where they are treated in the same way as a class A drug user. Many specialist drug services will not accept benzodiazepine users unless they are also taking other substances. We believe those who are involuntarily addicted to prescribed medication should have as much support as those who are using these drugs illicitly, and that more services like ours are needed.
Addiction to benzodiazepines can affect anyone. Many people are prescribed addictive drugs as a consequence of other events in their lives. We provide targeted support to address the issues that people have been prescribed the drug for in the first place, including insomnia, stress and anxiety via peer support and counselling. We operate a mindful, person-centred approach believing that people are best able to control and make choices about their own behaviour. We exert no pressure on people to come off benzodiazepines, although we encourage them to do so. We offer information to make clear the problems created by long-term benzodiazepine use, and the necessary support, empathic engagement and encouragement to withdraw from minor tranquillisers, should the person decide to do so.
Our philosophy is that withdrawal from benzodiazepines needs to be gradual and at the user's own pace. People are advised on how to plan a sustainable programme, which does not overload them. The service recommends the Professor Ashton manual as a guideline for reduction and withdrawal. People are supported through their taper and for as long as they need post withdrawal. Many of our clients have taken benzodiazepines or related compounds for much of their adult lives: the average age of clients is 55. Recovery is therefore usually gradual and many life skills need to be learned or relearned.
We tailor our service to an individual's pressing need. We involve family, friends and professionals if required by the client to build networks and sustain recovery and offer consistent staff and volunteer support.
We recommend people have medical support throughout their reduction process and will write letters to GPs, if instructed, with suggested withdrawal programmes. It is important that we work with GP surgeries to identify, reach out to and support people who want to withdraw.
The Department of Health roundtable group produced a consensus statement (see RCGP web site) on addiction to medicines towards the end of 2012 which REST signed. The vast majority of our clients were in agreement with doing so as were our management committee. We were under no illusion that this would be the complete answer to the problem. We felt it did not go far enough but was an enormous improvement on earlier drafts in that it gets the message across that prescribing the drugs for periods of more than 4 weeks can lead to addiction. It also means that our contact details are on the document so anyone suffering from benzodiazepine addiction who sees the statement and wants our help can contact us.
However, we would have liked the document to better address the complexities of addiction to prescribed medication and to more fully reflect the knowledge and understanding of the specialist benzodiazepine services, all of which are user led. We are concerned that the statement has not been properly acted upon. Campaign work therefore continues to highlight concerns not addressed by the statement. Part of the initiative to inform on the problems associated with benzodiazepine use is that we supply service users from the REST project to speak at SMMPG (Substance Misuse Management in General Practice) Addiction to Medicines training events. REST has so far supplied two service users who are addicted to prescribed sleeping pills and minor tranquillisers who have told their stories. They also identified what treatment they would like to have received from their GPs when seeking support to withdraw from these pills. The feedback has been that this information has been useful and will influence current practice for the better.
The message we would like to convey is that withdrawal is best done at the user's own pace. In experience going back 20 years, we have found that a slow withdrawal is more effective, both in terms of not resuming use of this medication and of making the process of withdrawal more bearable. In our extensive experience, clients who have successfully and sustainably managed withdrawal have on average taken a year to do so. Although there are guidelines available to GPs we are concerned that these are not always observed.
Every client is of course different and the circumstances which led them to be prescribed benzodiazepines will also be individual. I find nearly all of our clients (and I have seen hundreds over the years) experience symptoms after they have reduced their dosage. I think it is vitally important to take every case on its own merits, against a backdrop of flexible and helpful guidelines – helpful to the user that is.
"The message we would like to convey is that withdrawal is best done at the user's own pace"
Principally the problem is with the use of the drug over the time limits (2-4 weeks) recommended in the British National Formulary (BNF) and National Institute for Health and Care Excellence (NICE) guidelines. For those clients already dependent on benzodiazepines a serious issue is the all too common imposition of rapid withdrawals. This causes incredible distress to the majority of people who experience it. The new guidelines in the BNF and NICE (which the REST project was involved in changing) will help our case that withdrawal needs to be gradual, and we will endeavour to let prescribers and others know that the guidance has changed.
My hope is that the situation for all those who are dependent on benzodiazepines can be improved and that no new addicts are created. What is so lost from many debates on this issue is a coherent, user led policy for those addicted to benzodiazepines, and little by the way of appropriate withdrawal services to support them. We therefore continue to campaign at a national level for the issue of addiction to benzodiazepines to receive the necessary appropriate investment and support for this situation to be addressed."
---
"Pharmacists illegally sell Valium and morphine" Client Josh Jarrett speaks about the REST Service – in BBC News (17/12/2012) Link

---
"Doctor's orders ruined our lives, say 'benzo' addicts" Service User Josh Jarett in – The Times (6/10/2012)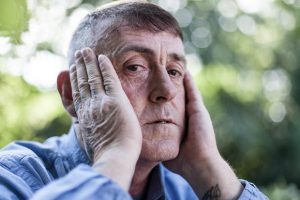 Doctor's orders ruined our lives, say 'benzo' addicts
Times, The (London, England) – Saturday, October 6, 2012
Author: Martin Barrow
When Stanley Holmes asked a doctor for something to help him to sleep, he could not have envisaged the nightmare that was about to begin.
Prescribed benzodiazepine tranquillisers, his sleep briefly improved. But when the sleeplessness returned, the doctor simply increased the dosage, again and again.
Overwhelmed by the effects of the drugs that dominated his life, he pleaded for help to treat his addiction. He was told that he had no option but to remain on drugs until the day he died.
Mr Holmes worked as a technical liaison officer for a multinational chemicals company until his health failed when he was in his 50s. In the Second World War he had served with the Parachute Regiment.
His son Paul, who lives in Parkstone, Dorset, said: "In later years, he lay prostrate in bed unable to engage with normal life. He often said that withdrawal from the drug was worse than that from heroin and he knew the pharmaceutical literature well.
"Despite the horrors, he tried to withdraw many times, suffering seizures that hospitalised him. He made serious suicide attempts many times."
Mr Holmes said that during withdrawal his father suffered severely. "Towards the end, he entered a hugely distressing rebound phase at home, exhibiting bizarre, aggressive behaviour." He was denied the care he required by the NHS. "The only route to acute help for us and for him came through the Hampshire police who, twice, to his utter humiliation, kindly arrested him, and put him in a cell awaiting the police doctor who could admit him to hospital," said Mr Holmes.
Mr Holmes was one of many readers who contacted The Times this week in response to a series of articles exposing the scale of addiction to benzodiazepine tranquillisers such as Valium and the failure of the NHS to provide specialised care.
They told of lives ruined by addiction to medication prescribed by their doctor or psychiatrist and of harrowing withdrawal symptoms during attempts to free themselves of drugs that were only meant to be taken for a maximum of four weeks.
Josh Jarrett was prescribed Librium when he was just eight years old for being "a handful". Because it appeared to calm him, the doctor's advice to his parents was increase the dose when he misbehaved. At 11 he was prescribed Ativan, another benzodiazepine. "I continued on this drug through my growing up years and as a result suffered social exclusion among my peer group as I was unable to interact because I was sedated," he told me.
He continued on Ativan until he was 36, when after suffering debilitating side-effects, his doctor switched him to 40mg a day of Valium. Mr Jarrett, now 52 and manager of a hostel for psychiatric patients in Kent, has reduced his daily dose to 12mg but he can go no further.
The longest period he has ever gone without a benzo was eight weeks and the symptoms were so harrowing that he cannot face them again.
In a letter to The Times today one of Britain's pre-eminent experts on tranquillisers and anti-depressants calls for doctors to stop using benzodiazepines.
Professor Malcolm Lader, who has previously acted as a government adviser on drugs policy, says the prescription of benzodiazepines should be "totally discouraged". He says it is impossible to differentiate between patients who would become physically dependent and cannot withdraw easily.
Personal injury law would come to govern prescribing practices, he says, with long-term usage of between three and six months potentially exposing doctors to claims of sub-standard care. Professor Lader also calls for the expansion of clinics to treat benzodiazepine addiction separately from addiction to alcohol or illegal drugs. Requiring clinics to treat the entire range of substance abuse problems is "inappropriate and counter-productive," he says.
Such reforms like this would come too late for Stanley Holmes. Now aged 85 he suffers from dementia. His son Paul said: "During a small window we saw something of the man we remembered from decades before. He was in some respects like a Rip Van Winkle returned to life after years of dormancy."
'Dad often said that withdrawal was worse than that from heroin' Paul Holmes, son of Stanley Holmes.
Link
---
"Professor who wrote Coalition health policy was paid by drugs firm" Service Users Josh Jarrett  – The Independent (25/7/2011)
Link