St Mungo's (Westminster) Unusual Beliefs Group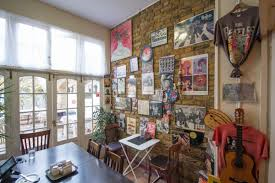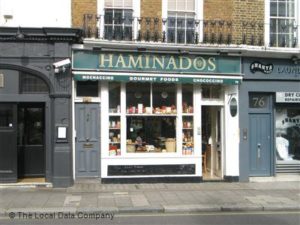 This group has been nurtured by the wonderful Rachel Yates (St Mungo's Mental Health Service Manager in Westminster) since the start of the Mind in Camden Paranoia & Beliefs Project. The group was launched initially on 22nd August 2012, and was the very first set up in consequence of our innovative & unique Paranoia & Beliefs Training – which will run again in December 2017 flyer
It has since evolved and is now held in the back room of a cafe on Chepstow Rd. It operates with an extremely wide and flexible remit, serving whatever purpose its members choose (within the hearing voices ethos of being non-judgemental, non-medical and respectful). The group poster gets this across quite well. When asked how it started, the group expressed it like this:
The group has always been open to people from anywhere in London, including from the local community and St Mungo's clients. It is free to attend and no referral is needed. For the first few years we met in a quiet room upstairs in a volunteer centre until it closed, and we became literally a homeless group without a space of our own.
We decided then to take a bold decision. Instead of hiding away, we would bring the conversations about unusual beliefs, paranoia and hearing voices out into the community. Instead of spending money on room hire we would spend it on good cappuccinos and hold the group in a local friendly café. It was the right decision – it has felt liberating and made us more open and inclusive.
Here are some more gems (names have either been changed or the person has given their permission for their real name to be used). When asked 'What does the group mean to you?' people said:-
As a facilitator, I did find useful that some people who experienced some difficult thoughts [were] able to talk about it, but most importantly [that they were] able to see and feel that they are not the only one to experience these distressing events.
– Franck
As a relatively new facilitator I found the group to be really welcoming. I enjoy the mix of people and the over-arching acceptance of each other and each other's different views, even on the most controversial topics. Meeting in a café has taught me that most of my concerns about how others might respond to a group talking so frankly about mental health were my own insecurities – it's helped me become more open. And it's great coffee!
– Gabby
It's a good group – when you go into hospital you are in front of a psychiatrist, other people and ward rounds but when you're in the group you have freedom of speech, you can let out what you feel with no pressure. You can release the pressure valve. I like to call it the confidentiality group.
– Wayne
I like it. It helps me talk. Sometimes I don't talk a lot but I think I'm getting better at talking in a group. I'm sure it's improving my confidence. I have definitely made friends and I wouldn't like to stop doing it.
– Donald