What is Support Space?

Support Spaces are sessions facilitated by Senior Recovery Workers providing a range of co-produced activities and groups led by volunteers and members, peer support, access to counselling and individual therapies, recovery planning and goal setting and reviews, emotional and practical support, crisis support, help preparing for/support at appointments, subsidised meals, access to IT and special events and trips.
It is a vibrant and safe space which also involves a range of partners in facilitating activities and extending the service into quality mainstream community venues.
What can  Support Space help me achieve?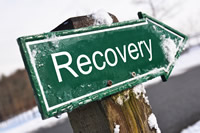 If you access Support Space you will be offered an individual session to help you identify and set your personal recovery goals. We then help you plan your use of the space and offer you individual support to help you make progress. These goals will be reviewed with you periodically to see how you are getting on and if you would like to change focus or need to adjust the support you are receiving.
In particular you may use the space to develop your sense of belonging, sense of control and purpose, physical health, confidence and self esteem, choice and self determination, whilst also supporting you to develop and deepen your understanding and ability to manage your mental health experiences.
How much does it cost?
£12.50 for a half-day session and £25 for a full day
How can I join?

To book a face to face appointment, 
call 0207 241 8973,
or email referrals@mindincamden.org.uk

At the appointment we can chat more about the service. If you wish to join we can complete the paperwork there and then. This will include supporting you to access or allocate funding (a personal budget) to cover or help towards the cost of attending.

 Once funding is in place we will organise an induction and help you settle in to the service