What are Workshops?

Workshops are groups or courses facilitated by people with specialist expertise and experience. Some are facilitated in partnership with other organisations that are able to offer quality premises appropriate to the workshop and/or expert input. They are separate from the groups that take place within the Support Space and are especially for people who are interested in committing to more focused work on their development or recovery.
The programme of workshops is fully reviewed every three months, although new workshops will be added at various stages and highlighted on our website. The programme is produced in partnership with people who use our services so if you have ideas for the things you would like us to be running we can explore incorporating these.
Workshops are run in different ways; some are ongoing, some are time limited, some are open to be joined at any time, others are closed groups. Some are run purely as self support spaces and others will involve aspects of teaching and are more structured. However, all facilitators will work to the ethos of the Phoenix which believes all participants have unique strengths to determine and guide their own recovery, so all workshops will strongly emphasise the expertise of the people who participate.
What can Workshops help me achieve?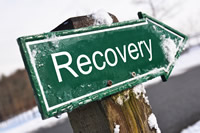 Workshops can be great ways to fast track your development. What you achieve is very much dependent on what you put in, so consistent attendance can be important.
Depending on the topic area of the workshop they can help you develop a skill, interest or broaden your understanding. In particular they can help you increase your sense of purpose, sense of control, understanding of your mental health and spiritual health, and improve your sense of belonging and connection to others and your community. Additionally they can help you feel better about who you are, and increase your confidence and self esteem.