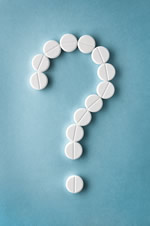 Chris Smyth, Health Correspondent
The Times, November 18 2013
Thousands of patients could be helped to break their addiction to tranquillisers under guidance to GPs issued after an investigation byThe Times.
Family doctors will be told to wean long-term addicts off benzodiazepines much more slowly under revisions to their prescribing "bible".
More than one million people are hooked on "benzos" prescribed by their doctors, often initially for transient conditions. Known by names such as Valium, Ativan and Xanax, they can be valuable in treating the most severe shock or trauma but, according to current advice, should only be taken for up to four weeks.
However, many patients have been taking them for years, struggling with the side-effects of drugs that some say are more addictive than heroin.
Heather Ashton, an expert in clinical pharmacology, has pushed for changes in prescribing guidelines, which have just been accepted by the British National Formulary. GPs are now told to be more flexible about withdrawing drugs, including taking several months to taper down doses for long-term users.
Clare Gerada, the former chairwoman of the Royal College of General Practitioners, said she was "delighted" by the change, which would allow doctors to make more sensitive, personal decisions about treatment, so helping more people to stop taking benzodiazepines. "I have a lot of patients on benzos and sometimes it takes over two years to come off," she said.
"This puts clarity in an unclear area. It will make it easier for GPs [to taper treatment] without fear of sanction if they're not stopping quickly."
Dr Gerada said that until now "GPs would have been frightened to taper off if they thought they were falling foul [of the rules]. This will help to have much more human discussions with patients."
Benzodiazepines, initially approved to treat sleeplessness and anxiety, were hailed as a risk-free alternative to barbiturates when introduced in the 1960s. By the 1980s, concerns began to emerge about serious side-effects and the risk of dependency.
Doctors are writing more than 11 million benzo prescriptions a year, even though they heve been encouraged to cut back on their use for three decades. Charities say the effects of long-term use are similar to dementia.