Mind in Camden's REST (Recovery Experience Sleeping Tablets and Tranquilisers) Project has moved. It is now based at CGL. Please note this service is for Camden and Islington residents only.
Please see contact details below.
Melanie Davis – Senior Benzodiazepine Lead Worker
REST, 7-8 Early Mews, Arlington Road, London NW1 7HG
Tel: 020 3227 4950
Email: melanie.davis@cgl.org.uk
---
---
Wrap up Video for World Benzodiazepine Day featuring REST
YouTube
https://www.youtube.com/watch?v=Is8wdwbPezU
Article featuring one of the members of REST:
http://www.mirror.co.uk/news/uk-news/its-parasite-takes-over-your-10417849
Events:
19/10/2016:
REST at the AGM of the APPG for Prescribed Drug Dependence (PDD) followed by a meeting on opioid painkiller dependence (OPD) on October 19th at the House of Lords. Thank you Matthew!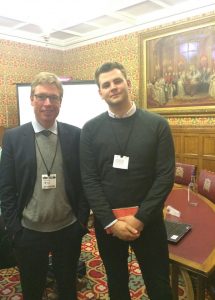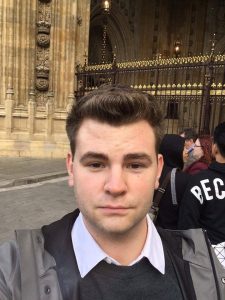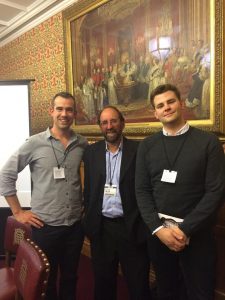 Meeting chair: Harry Shapiro (Opiate Painkiller Dependency Alliance, Director DrugWise, APPG secretariat)
Speakers:
Dr George Ryan – former GP, clinical advisor to PHE England
Dr Jane Quinlan – consultant in pain management Oxford University Hospitals Trust
Dr Farrukh Alam – consultant in addiction psychiatry Central & North West London NHS Foundation Trust
Cathryn Kemp – director Painkiller Addiction Information Network (PAIN) and expert by lived experience
25/10/2016: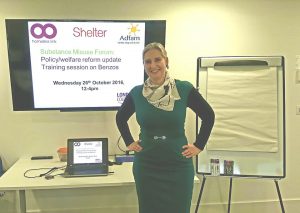 REST Manager, Melanie, spoke at a substance misuse forum at Blenheim CDP
12/10/2016:
Presentation to Single Homeless Project Recovery Team at the London Irish Centre Camden by Service Manager and Steve.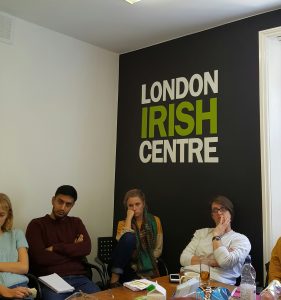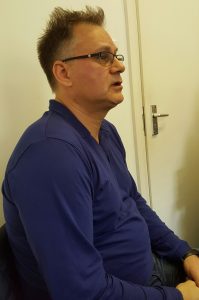 ---
10/10/16 World Mental Health Day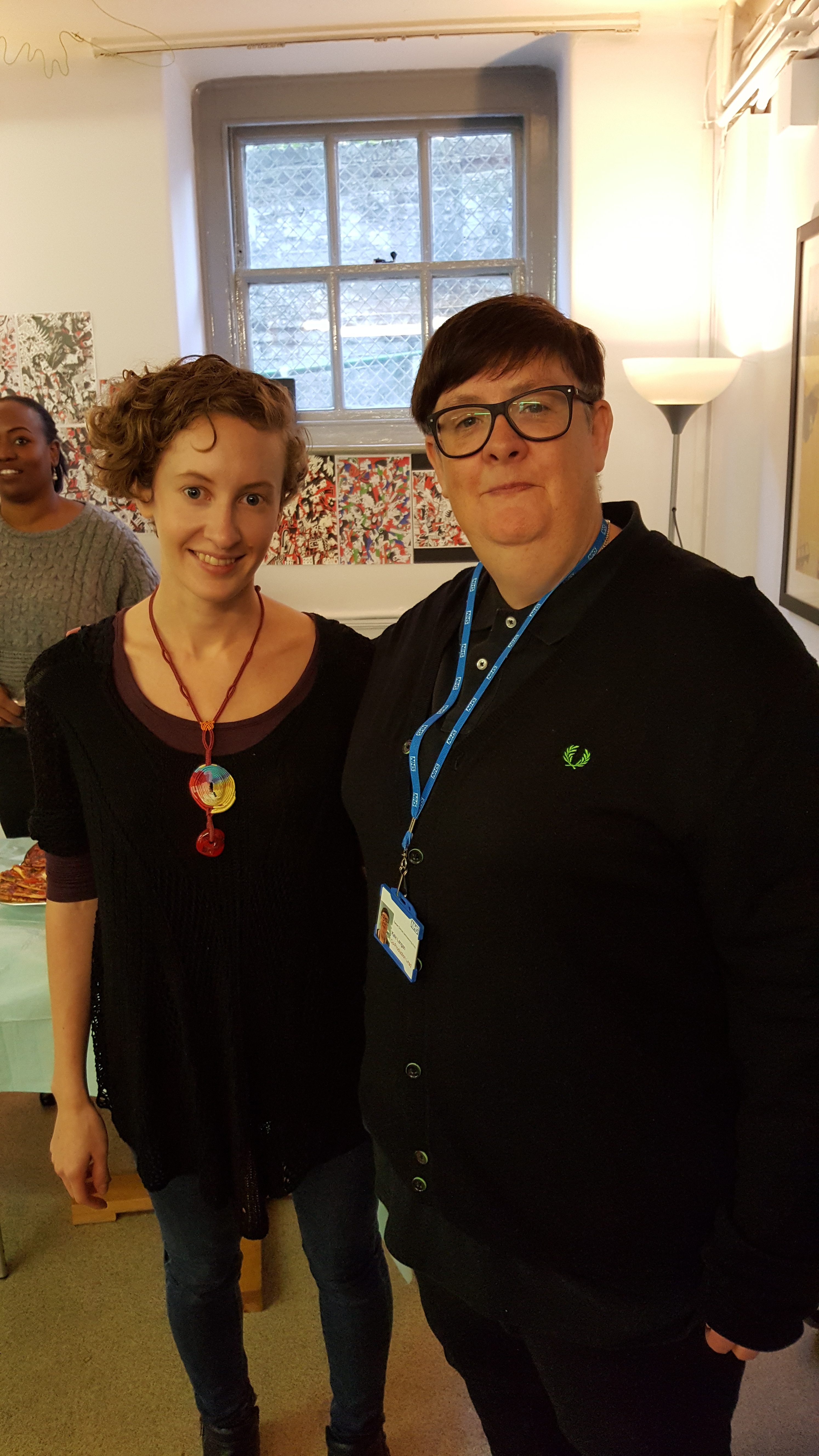 REST were among the services represented at #worldmentalhealth day held in the Phoenix centre. Thank you for the chats, raffle, yummy food, artwork and poetry recitals. Tim Bleech reading a poem he wrote about serenity. Melanie, Mark and Nicky, Amy and Kate.
---
---
22/09/2016:
Donna represented REST and MIND in Camden at National Minds Equality Improvement leaders Group.
The group aims to bring together the diverse voices of people with lived experiences into Mind work and create an opportunity for local mind service user Reps from diverse background and experience
to also contribute to greater national awareness and learning on what we can do together to make sure
–          National Mind's work is reflective of their diverse needs
–          Contribute to influencing National MINDs wider work to improve mental health support for diverse and marginalised communities
Thank you Donna for being part of shaping conversations to drive positive change.
---
21/09/2016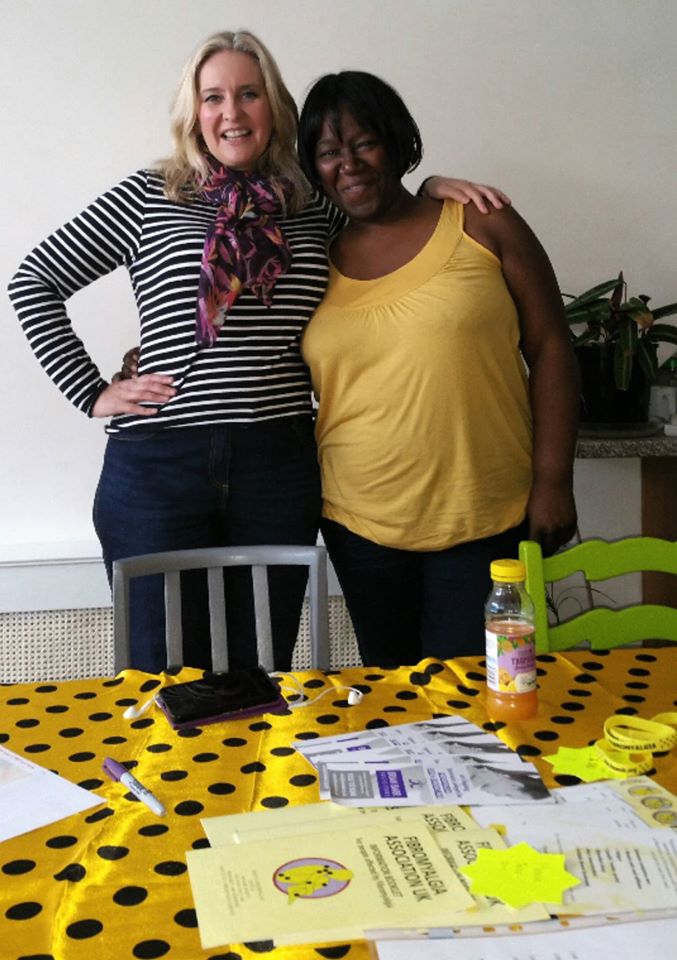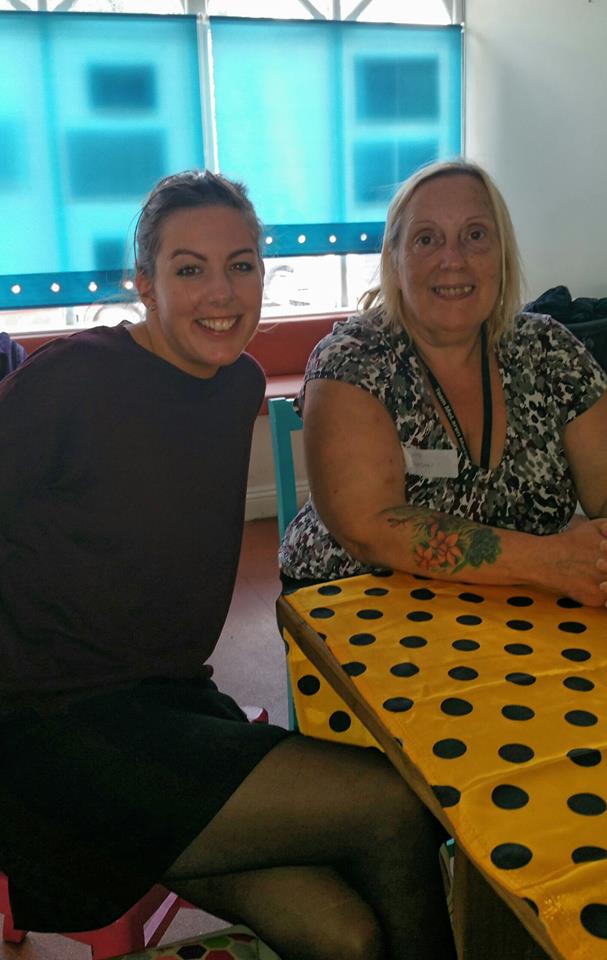 REST manager, Melanie Davis and Lucy spoke to a fibromyalgia support group in South London.
Thanks for inviting us!
---
19/9/2016:
Keir Starmer Labour MP
Offered a surgery at MIND in Camden, spoke to MIC members including REST service users.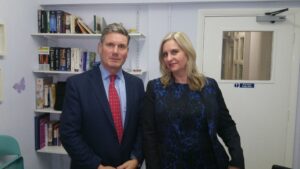 ---
7/7/2016:
Frontline
Matthew Follows service user and Manager Melanie Davis spoke at Frontline, the drug user group for Camden. Melanie Davis gave a brief introduction to the service, Matthew told his story and then both took questions. The meeting was well attended by drug service users, some of whom had had experience with benzodiazepines.
---
11/7/2016:
World Benzodiazepine Awareness Day:

The 11 July 2016 was the inaugural World Benzodiazepine Awareness Day, part of a campaign to raise global awareness about the issue of doctor-induced benzodiazepine dependency, which affects millions of people worldwide and can lead to debilitating withdrawal symptoms that may  last for weeks, month or even years.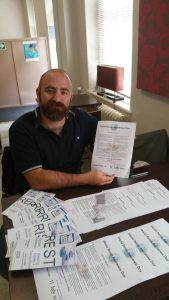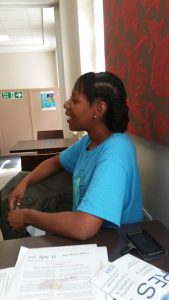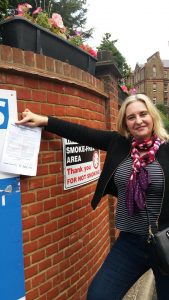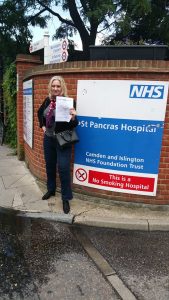 Rest Service User and Manager promoting REST during the World benzo awareness day at the St Pancras Hospital.
Service User Donna speaks about the world benzo awareness day.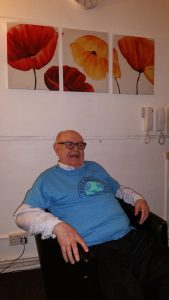 John from the REST project loving life in his 83rd year and off benzodiazepines for 22 years. Living proof that a good life after benzodiazepines is possible. He never forgets his severe suffering in protracted withdrawal but wants everyone to know how good things can be on the other side
Other service users looking awesome in their "world benzo awareness day t-shirts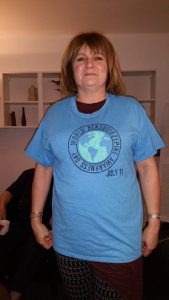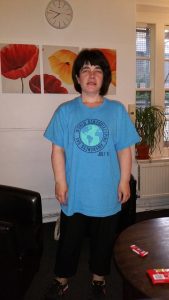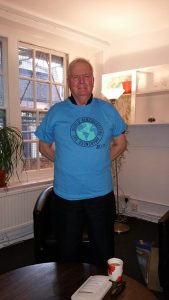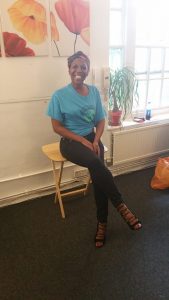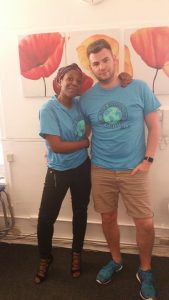 ---
30/6/2016:
CRI Margaret Centre – Manager spoke to staff at the Centre and offered a benzo quiz.
"Many thank to Dominic for inviting me to speak and the team were glad to know there is extra support in the borough for benzodiazepine users and hope to refer people to us." (Melanie Davis)
---
23/6/2016:
REST Manager, Melanie and Jilly Moore attended the Round Table event of the Solicitors Regulation Authority: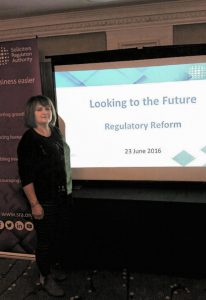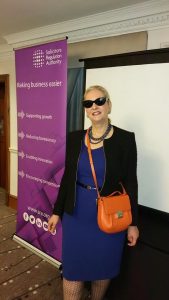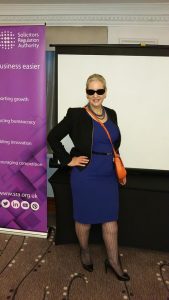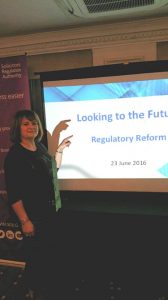 ---
13/6/2016
REST Project outing to "People, Places and Things" at the Wyndham theatre, London – such a stunning evening!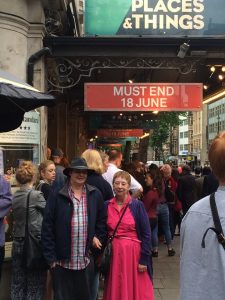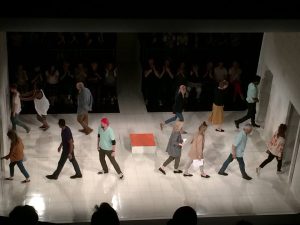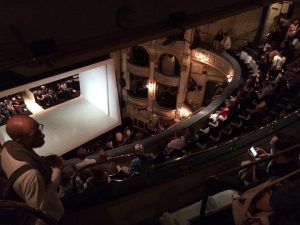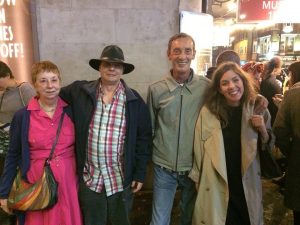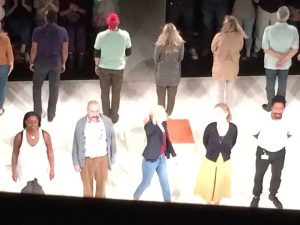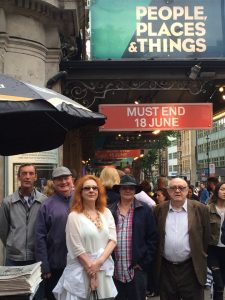 ---
7/6/2016:
Melanie Davis at the British medical association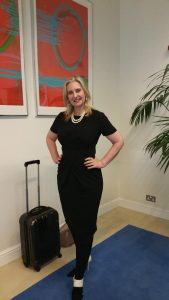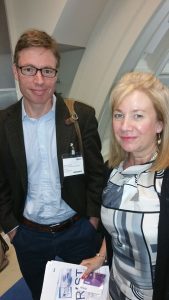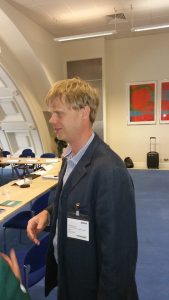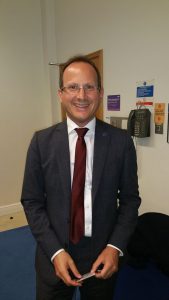 Picture 1: Manager Melanie Davis
Picture 2: Beverly Thorpe with Dr James Davies
Picture 3: Luke Montagu
Picture 4: Dr Peter Kinderman
---
20/5/2016:
REST at the Mental health awareness week – St. Mungo´s Festival in
Camley Gardens Nature Park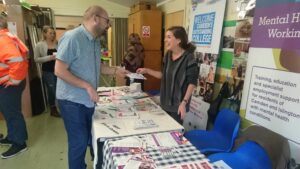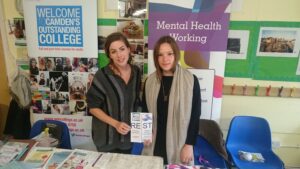 ---
11/5/2016:
Melanie Davis representing REST at House of Lords and Portcullis House for a meeting of the All Party Parliamentary Group for Prescribed Drug Dependency:
'Rising Prescriptions, Rising Mental Health Disability: Is There a Link?'

Politicians and experts met at parliament to explore link between record antidepressant prescribing and disability. The All-Party Parliamentary Group for Prescribed Drug Dependence met on 11 May  2016 at Westminster to discuss evidence of the link between the rise in disability claimants and the record level of antidepressant prescribing. The event is being hosted by Paul Flynn MP, co-chair of the APPG of PDD.
 – Melanie Davis is a member of the APPGPDD. –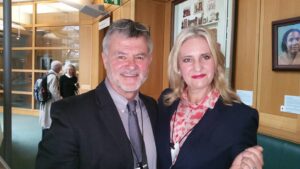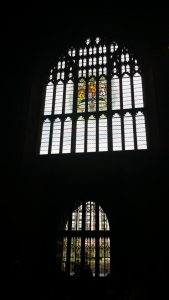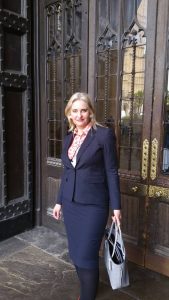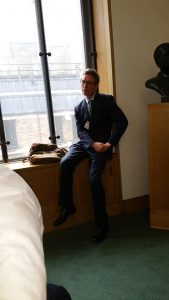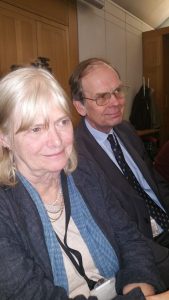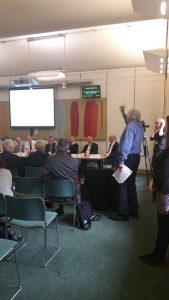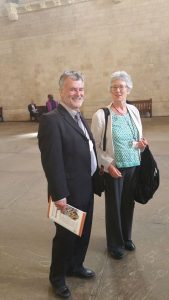 (Melanie Davis REST service manager with Robert Whitaker author of "Anatomy of an Epidemic", Lord and Lady Sandwich, Dr James Davies and Dr Alison Tierney).
---
"The benefits of contacting the service have been excellent. Without this help I don't know where I would have got the support I needed. This helpline is a great help, it made me realise I was not alone."
REST Service User
For more information, please call our REST Project Enquiry Line: 0207 241 8980
mdavis@mindincamden.org.uk