If you're feeling overwhelmed, freaked out or desperate it can seem like things are just too big and scary to deal with. It might be one thing that's getting on top of you (an exam, the voices or your parents splitting up), or it could be a build up of lots of different things.
As horrible as these feelings are, it can be good to know that you're not alone. People can, and do, get through really difficult times. No matter how bad things are right now, try to remind yourself that it won't last forever.
We've put together a list of 5 things that can help in a crisis. It's just a starting point aimed at helping you begin to feel like you can cope again. For more ideas, check out the coping and recovery section.
Tell someone
Take a deep breath
Breaking the cycle
One step at a time
Finding your strength again
1. Tell someone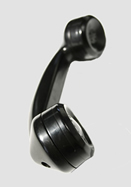 If you're feeling desperate – it's really important that you tell someone you trust (or call a helpline) right now. Asking for help is not a sign of weakness, it's a sign of strength – you're choosing to get the support you need.
Not sure who to turn to? Try and think of someone who has been understanding and supportive in the past. This might be: your mum, dad, family member, friend, teacher, youth worker, doctor, nurse or social worker. For more ideas, check out our Telling Other People page.
If you'd like to speak to someone you don't know, in confidence, you can ring:
Childline: 0800 1111
Samaritans: 08457 90 90 90
If you need medical help, call:
NHS Direct (0845 46 47)
your GP
your local Accident & Emergency Department
2. Take A Deep Breath
When people feel anxious they sometimes take fast and shallow breaths. It's a natural response to stress, but it can make you feel more panicky. Learning ways of slowing down your breathing can help you to feel calmer and more in control.
You can try this as a starting point:
Breathe in over 4 counts
Hold your breath over 4 counts
Breathe all the way out over 4 counts
Hold your breath over 4 counts
Repeat steps 1-4 until you feel your breathing become more regular. As you feel more confident in it, try taking a bit longer to breathe out (counting to 6, 8 or even 10).
Don't force it. This one works best if you keep things gentle, slow and find your own rhythm.
3. Breaking The Cycle
Feelings of overwhelm tend to snowball – the more stressed out you feel, the less you feel you can cope. The less you feel you can cope the more stressed out you feel.
Finding a way to break this cycle (even for a short while) can help you feel more in control. Different things work for different people, but as a starting point you might want to try:
Grounding yourself:
This can really help if your head is buzzing or you feel lost inside your own thoughts. It's a way of noticing what's around you and can make you feel 'grounded' in the world.
Name:

5 things you can see, 5 you can hear and 5 you can feel
4 things you can see, 4 you can hear and 4 you can feel
3 things you can see, 3 you can hear and 3 you can feel
2 things you can see, 2 you can hear and 2 you can feel
1 thing you can see, 1 you can hear and 1 you can feel
Be as detailed as you can with the descriptions of what you see, hear and feel. It's ok to repeat things. The main thing is to focus on what's around you right now. For example:
I see an old table with a blue and white checked tablecloth on it. I see a brown and orange laptop back. I see a cream vase with 6 yellow flowers in it. I see a glass of orange juice on the table. I see my dog, Basil, lying down by my feet.

I hear the sound of traffic on the road outside. I can hear someone walking around upstairs. I can hear my chair creek as I move around. I can hear the ticking of the clock on the wall. I can hear the tapping of my keyboard as I type.

I feel the fur of my dog as he's lying my by feet. I can feel the table under my hand. I can feel the carpet underneath my feet. I can feel the warm wool of my jumper. I can feel the cold glass of orange juice in my hand.
Other ways of grounding yourself include: walking and concentrating on the way your feet feel on the ground; eating an orange and really thinking about what it looks, feels, smells and tastes like; surrounding yourself with things that help you feel safe.
For some more ideas, check out the Voice Collective main site's Chilling Out page
Distracting yourself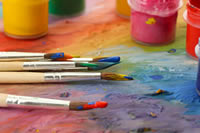 This is all about taking your mind off the way you're feeling right now – breaking the cycle. It's important that you choose something you usually lose yourself in (a video game, music, playing scales on your guitar, washing up, talking to friends, singing or doing something physical).
If you're not sure what to try, check out Voice Collective's distracting yourself page.