At Phoenix we believe that we all have the right to define our own experiences, map our own course through life, do the things we love and share these moments with others. Sometimes our mental health and life experiences can make this more challenging. Our Phoenix Wellbeing & Recovery Service can help. We offer a range of options to support your recovery and emotional health so that you can choose what works best for you.
To find out more, call: 0207 911 0822 or 0207 241 8973
or email: referrals@mindincamden.org.uk
For detailed information about what's on offer, you can download our latest timetable here: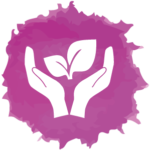 Phoenix is an welcoming social space where you can come for practical, emotional and crisis support with our recovery staff and volunteers. We offer subsidised meals, computer access (inc WIFI), and a range of  co-produced activities, peer support, one-to-one counselling or group therapy, and seasonal events and trips.
Come along to meet others and build friendships in a supportive environment.
Workshops and activities led by people with special expertise. Come along to learn something new for fun or for your continued personal development. Current workshops include Yoga, Mindfulness, Art, Music, Computer Basics, Writing, Walking Group.  View the full list in our brochure.
Meet to share experiences and support one another. If you are experiencing anxiety, extremes of mood, or if you hear voices or have unusual beliefs, we have a Support Group for you.
Weekly small group sessions with experienced therapists.
Events and trips
Day trips within and beyond London, festive celebrations, one-off workshops and short courses with guest facilitators.
One-to-One Recovery Support: meet your supporter weekly for any of the following: coffee and a chat, outings, practical support (e.g. phone calls, answering mail), and/or support to identify, set and achieve your goals.
Hearing Voices One-to-One Support: support with making sense of your voices, visions and other sensory experiences.
Counselling: we have limited availability for counselling, as we provide a longer term service – we offer 24 weeks of talking therapy. This is provided by a psychotherapist in training. It is available on weekdays only, in a fixed-time slot between the hours of 10am and 4pm. Assessment appointments are free, and the sessions are charged on a sliding scale from £12.50 depending on income.
As demand for this service is so high and our counsellors are so few, we don't keep a waiting list.
Please email referrals@mindincamden.org.uk with enquiries.