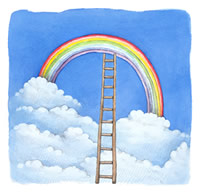 Mind in Camden would not be able to provide the wide range of high quality services without the invaluable contribution made by our volunteers.  We are committed to making the volunteering experience at Mind in Camden a rewarding and productive one.
Among our core values is the desire to involve people who currently use or have used our services in the management and provision of those services.  Each individual has the potential to make a unique contribution and we welcome this diversity.
Volunteer Agreement
Mind in Camden is committed to good practice in volunteering and our Volunteer Agreement summarises the mutual expectations between Mind in Camden and our volunteers – including how we can support you and outlining your responsibilities to Mind in Camden.
Mind in Camden principles:
We provide appropriate induction, training and support
We are committed to valuing diversity in the recruitment, selection and involvement of volunteers – download our organisational policy here Equality Policy and Action Plan 2015
Volunteers' contributions are valued and will be treated with respect
We seek volunteers' views on team and organisational issues
Becoming a volunteer for Mind in Camden
The selection process for volunteers is based on the skills and interests of the volunteer and the current needs of Mind in Camden. It involves receipt of satisfactory references and a Disclosure and Barring Service (DBS) check.  We can reimburse travel and other out of pocket expenses.  Training is provided for all roles.
Current Volunteer Vacancies
Senior Volunteer – Mind in Camden Charity Shop
Our busy and successful  shop on Camden Road sells entirely donated goods whose profits provide important income for Mind in Camden.  It is not part of a national chain and all the income goes to Mind in Camden.
The shop is run by a team of volunteers supported by a Shop Manager.  We are looking for reliable senior volunteers to help run the shop and take responsibility when the Manager is absent.  Ideally, you would be available for a twice a week anytime between 10 am and 6 pm for a minimum of six months and be available to open and close the shop when the manager is not there. Tuesdays and/or Thursdays would be most desirable. It would also help if you are familiar with retail work or can learn quickly to:
provide excellent customer service
be confident about money handling and using the till
complete daily takings summaries
guide and support other volunteers
sort, price and display donated goods
rotate goods out of season when they are not selling
undertake physical tasks like carrying bags of goods to and from storage
in the Manager's absence, open and lock up the shop at the beginning and end of the day (10 am to 6 pm)
You will need patience, have good people skills, be able to work without supervision and be willing to learn.  You will be genuinely committed to contributing funds to Mind in Camden by enabling the shop to generate income and will have a non-discriminatory attitude towards people with mental health issues.  You will be able to support the Shop Manager by taking charge of the shop in her absence and support the other volunteers.  Training will be provided in shop procedures.
For more information please contact the Shop Manager, Monika Pokorna: mpokorna@mindincamden.org.uk or call 020 7284 2236
All year round volunteering opportunities:
You can apply at any time for other voluntary opportunities in our Wellbeing and Recovery service and in our Admin/Reception team – there are no closing dates.  We can offer you the opportunity to volunteer in a friendly and interesting environment and to develop skills relevant to the roles as well as finding out more about mental health services. Please have a look below and if one of the roles appeals, we'd love to hear from you.
Email an application to: volunteer@mindincamden.org.uk or phone 020 7911 0822
Phoenix Recovery Service Volunteers:
Admin Volunteers
Catering Volunteers
Sports Buddy Volunteers and Befrienders
We are looking for people to be Sports Buddies or Befrienders in the Phoenix Wellbeing and Recovery Service.  These roles are combined with general Phoenix volunteering so that you would volunteer for four hours in the Wellbeing  and Recovery service and meet your sports buddy client or befriendee during those four hours.  Sometimes there's a waiting period before you can be matched with your client or befriendee so this enables you to have something rewarding and fulfilling to be involved with before and after your one-to-one volunteering.